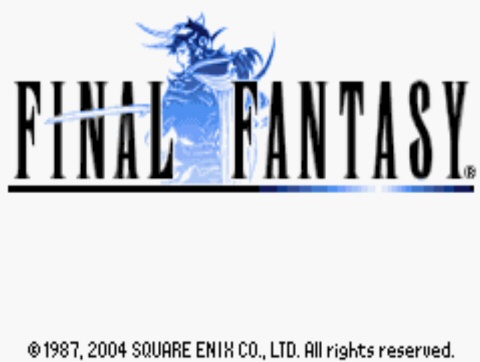 FF5a Custom Classes mod— Stat modifiers: All
Before listing, I should mention how this works. First of all, the specific character gets a base value in each of the 4 stats. Second, the character's Job stat ratings are added to these values. Finally, the four assigned abilities (you can view these in the status screen) have their bonuses added. Note that a job's passive abilities, if any, do not contribute bonuses to a character's stats. In the very rare (but possible) event that a character's value in a stat exceeds 99, only the last two digits (tens and ones) are shown in the status screen. This is not tested and could have potentially bad effects. But that never stopped power gamers, am I right?
It should also be noted that if an ability is assigned twice, their stat bonus is doubled. It is not a bad idea in the early game to assign the !Item command twice, as that will grant a +10 bonus to Agility!
Of course, in the event that a character has mastered various Jobs and selects the Mime or Freelancer class, the character's Job related stat bonuses are the best among the mastered jobs, unless the Mime or Freelancer's bonus is better (that's pretty unlikely).
Person
| | | | | |
| --- | --- | --- | --- | --- |
| Person | Strength | Agility | Stamina | Magic |
| Bartz | 9 | 7 | 8 | 6 |
| Lenna | 3 | 9 | 6 | 12 |
| Faris | 6 | 13 | 9 | 2 |
| Galuf | 11 | 0 | 12 | 7 |
| Krile | 1 | 12 | 2 | 15 |
Class
| | | | | |
| --- | --- | --- | --- | --- |
| Class | Strength | Agility | Stamina | Magic |
| Knight | 36 | 16 | 33 | 12 |
| Monk | 22 | 25 | 40 | 18 |
| Thief | 20 | 38 | 24 | 8 |
| Dragoon | 32 | 27 | 21 | 15 |
| Ninja | 28 | 40 | 9 | 23 |
| Samurai | 33 | 25 | 27 | 20 |
| Berserker | 38 | 23 | 33 | 1 |
| Ranger | 26 | 28 | 25 | 21 |
| Mystic Knight | 30 | 22 | 28 | 25 |
| White Mage | 26 | 10 | 21 | 33 |
| Black Mage | 8 | 27 | 14 | 36 |
| Time Mage | 13 | 32 | 15 | 35 |
| Summoner | 12 | 18 | 17 | 38 |
| Blue Mage | 22 | 10 | 27 | 31 |
| Red Mage | 28 | 20 | 20 | 27 |
| Beastmaster | 25 | 29 | 36 | 10 |
| Chemist | 18 | 25 | 30 | 17 |
| Geomancer | 20 | 15 | 30 | 30 |
| Bard | 22 | 34 | 13 | 26 |
| Dancer | 28 | 31 | 11 | 20 |
| Necromancer | 24 | 16 | 29 | 36 |
| Oracle | 15 | 20 | 25 | 40 |
| Cannoneer | 26 | 17 | 38 | 24 |
| Gladiator | 40 | 27 | 28 | 5 |
| Mime | 15 | 10 | 15 | 20 |
| Freelancer | 15 | 15 | 15 | 15 |
Skill
| | | | | |
| --- | --- | --- | --- | --- |
| Skill | Strength | Agility | Stamina | Magic |
| !Item | | 5 | | |
| !Attack | 3 | | | |
| !Guard | 1 | | 6 | |
| !Kick | 3 | 3 | | |
| !Store | 2 | 3 | | |
| !Chakra | | | 4 | 2 |
| !Flee | | 7 | | |
| !Steal | | 5 | | |
| !Mug | 3 | 7 | | |
| !Jump | 2 | 4 | | |
| !Lance | | | | 3 |
| !Smoke | | 3 | | 3 |
| !Image | | 3 | | 5 |
| !Throw | 3 | 5 | | |
| !Mineuchi | 2 | 7 | | |
| !Zeninage | | | | |
| !Iainuki | | 5 | | |
| !Animals | | | 3 | 2 |
| !Aim | 2 | 5 | 2 | |
| !X-Fight | 1 | 7 | | |
| !Call | | | | 6 |
| !View | | | | 3 |
| !Tame | 2 | | 2 | |
| !Control | 3 | | 3 | |
| !Catch | 5 | | 3 | |
| !Release | | | | |
| !Mix | | 2 | | 3 |
| !Drink | | 2 | | |
| !Recover | | | 3 | 5 |
| !Revive | | | 5 | 7 |
| !Gaia | | | 5 | 3 |
| !Hide | | 8 | | |
| !Show | | | | |
| !Sing | | 4 | | 5 |
| !Flirt | | 3 | 3 | |
| !Dance | 1 | 5 | 3 | |
| !Mimic | 3 | | | 3 |
| !Spellblade Lvl. 1 | 2 | | | 1 |
| !Spellblade Lvl. 2 | 3 | | | 1 |
| !Spellblade Lvl. 3 | 4 | | | 2 |
| !Spellblade Lvl. 4 | 5 | | | 3 |
| !Spellblade Lvl. 5 | 6 | | | 4 |
| !Spellblade Lvl. 6 | 8 | | | 5 |
| !White Lvl. 1 | | | 1 | 2 |
| !White Lvl. 2 | | | 2 | 3 |
| !White Lvl. 3 | | | 2 | 4 |
| !White Lvl. 4 | | | 3 | 6 |
| !White Lvl. 5 | | | 4 | 7 |
| !White Lvl. 6 | | | 5 | 8 |
| !Black Lvl. 1 | | | | 3 |
| !Black Lvl. 2 | | | | 4 |
| !Black Lvl. 3 | | | | 5 |
| !Black Lvl. 4 | | | | 7 |
| !Black Lvl. 5 | | | | 8 |
| !Black Lvl. 6 | | | | 9 |
| !Time Lvl. 1 | | 1 | | 2 |
| !Time Lvl. 2 | | 2 | | 3 |
| !Time Lvl. 3 | | 2 | | 4 |
| !Time Lvl. 4 | | 3 | | 5 |
| !Time Lvl. 5 | | 4 | | 6 |
| !Time Lvl. 6 | | 5 | | 7 |
| !Summon Lvl. 1 | | | | 3 |
| !Summon Lvl. 2 | | | | 4 |
| !Summon Lvl. 3 | | | | 6 |
| !Summon Lvl. 4 | | | | 8 |
| !Summon Lvl. 5 | | | | 10 |
| !Red Lvl. 2 | | | | 2 |
| !Red Lvl. 3 | | | | 3 |
| !Red Lvl. 4 | | | | 5 |
| !X-Magic | | | | 8 |
| !Blue | | | | 3 |
| !Dark Arts Lvl. 1 | | | | 4 |
| !Dark Arts Lvl. 2 | | | | 5 |
| !Dark Arts Lvl. 3 | | | | 7 |
| !Dark Arts Lvl. 4 | | | | 8 |
| !Dark Arts Lvl. 5 | | | | 10 |
| !Oath | | | | 6 |
| !Condemn | | | | 5 |
| !Predict | | | | 7 |
| !Open Fire | | | | 3 |
| !Combine | | | | 5 |
| !Bladeblitz | 5 | 7 | | |
| !Finisher | 5 | | | |
| Equip Shields | 2 | | 4 | |
| Equip Armors | 4 | | 3 | |
| Equip Ribbons | | 3 | | |
| Equip Swords | 7 | | | |
| Equip Spears | 4 | 5 | | |
| Equip Katanas | 6 | 2 | | |
| Equip Axes | 10 | | | |
| Equip Bows | 5 | 3 | | |
| Equip Whips | 2 | | 3 | |
| Equip Harps | | 5 | | 5 |
| Artful Dodger | | 15 | | |
| HP +30% | | | | |
| MP +30% | | | | |
| Barehanded | 2 | 7 | 3 | |
| Two-Handed | 7 | | 3 | |
| Dual-Wield | 3 | 5 | | |
| Pharmacology | | | | 3 |
| Cover | | | 10 | |
| Counter | | 2 | 5 | |
| Shirahadori | | 7 | 3 | |
| Learning | | 2 | | 5 |
| Magic Shell | | | 3 | 3 |
| Berserk | 5 | 5 | | |
| Caution | | 3 | 2 | |
| First Attack | | 6 | | |
| Find Passages | | 2 | | |
| Find Pits | 2 | 4 | 3 | 2 |
| Light Step | | 3 | | |
| Equip Rods | 2 | | | 5 |
| Sprint | | 8 | 2 | |
| Undead | 3 | | 3 | 1 |
| ABP Up | | 2 | | 3 |
| Read Ahead | | | | 3 |
| EXP Up | | | 3 | |
| Lure | | 2 | | |