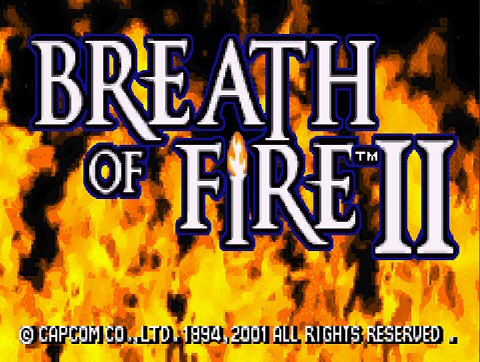 Breath of Fire 2 for
GBA

— Shaman Combinations

Here is the comprehensive listing for all shaman combinations possible in the Fresh Fire mod. Note the conspicuous absence of Ryu and Bleu in this list; this is because they are incompatible with Granny's joining methods, based on their incredible personal powers.

A few notes about the table are in order:
First and foremost, the numerical data shown below details the bonus to each individual stat. Each bonus is applied as a percentage of the character's natural statistic, before any equipment bonuses are applied. Therefore, a character's Offense bonus does not take into consideration the weapon wielded.
Second, this bonus is applied

at the moment of joining

. This means that the percentage does not scale with successive level ups. To receive additional bonuses based on a character's current level, you will need to rejoin with the shamans of your choice.
Third, I do not believe that the game applies the Luck bonus. The status screen does not show any Luck bonuses, at any rate, and I could anywhere in the code that indicated that the Luck bonus had any effect whatsoever. This does not mean that I simply didn't not look deep enough, however.
Fourth, some amazing combinations will change the character's appearance dramatically. These so-called shaman forms often have different special abilities that make them more (or less) useful than the source character.

Bosch
| | | | | | | | | |
| --- | --- | --- | --- | --- | --- | --- | --- | --- |
| Shaman #1 | Shaman #2 | Offense | Defense | Vigor | Wisdom | Luck | AP | Transformation |
| Fire | | + 25% | | | | | | |
| Water | | | | | + 20% | | + 20% | |
| Air | | | | + 40% | | | | |
| Earth | | | + 40% | | | | | |
| Holy | | | | | | + 40% | | |
| Fire | Earth | + 20% | + 20% | | | | | |
| Fire | Holy | + 65% | + 40% | + 50% | + 40% | + 50% | + 40% | Terminator |
| Holy | Devil | + 50% | + 50% | + 65% | + 30% | + 50% | + 50% | Terminator |

Lin
| | | | | | | | | |
| --- | --- | --- | --- | --- | --- | --- | --- | --- |
| Shaman #1 | Shaman #2 | Offense | Defense | Vigor | Wisdom | Luck | AP | Transformation |
| Fire | | + 25% | | | | | | |
| Air | | | | + 25% | | | | |
| Devil | | + 50% | + 30% | + 50% | + 30% | + 40% | + 50% | Gladiator |
| Fire | Air | + 30% | | + 30% | | | | |
| Fire | Devil | + 70% | + 30% | + 50% | + 30% | + 40% | + 50% | Gladiator |
| Water | Devil | + 50% | + 35% | + 50% | + 50% | + 40% | + 70% | Gladiator |
| Air | Devil | + 50% | + 40% | + 60% | + 30% | + 40% | + 50% | Gladiator |

Rand
| | | | | | | | | |
| --- | --- | --- | --- | --- | --- | --- | --- | --- |
| Shaman #1 | Shaman #2 | Offense | Defense | Vigor | Wisdom | Luck | AP | Transformation |
| Fire | | + 25% | | | | | | |
| Water | | | | | + 20% | | + 20% | |
| Air | | | | + 25% | | | | |
| Earth | | + 15% | + 60% | | | | | Blue Rand |
| Holy | | + 10% | + 15% | | + 15% | | + 15% | Blue Rand |
| Fire | Air | + 25% | | + 25% | | | | |
| Fire | Earth | + 55% | + 50% | + 60% | + 30% | + 50% | + 30% | Dragon |
| Fire | Holy | + 30% | + 15% | | + 15% | | + 15% | Blue Rand |
| Water | Air | | | + 25% | + 20% | | + 20% | |
| Water | Earth | + 40% | + 50% | + 60% | + 55% | + 50% | + 55% | Dragon |
| Water | Holy | + 10% | + 15% | | + 25% | | + 25% | Blue Rand |
| Air | Holy | + 10% | + 10% | + 20% | + 10% | | + 10% | Blue Rand |
| Earth | Holy | + 45% | + 65% | + 50% | + 40% | + 50% | + 40% | Dragon |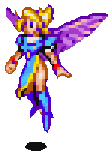 Nina
| | | | | | | | | |
| --- | --- | --- | --- | --- | --- | --- | --- | --- |
| Shaman #1 | Shaman #2 | Offense | Defense | Vigor | Wisdom | Luck | AP | Transformation |
| Fire | | + 25% | | | | | | |
| Water | | | | | + 25% | | + 25% | |
| Air | | | | + 50% | | | | Green Nina |
| Earth | | | + 25% | | | | | |
| Holy | | + 25% | + 30% | + 25% | + 30% | | + 40% | Green Nina |
| Devil | | + 15% | | + 15% | | | + 15% | |
| Fire | Water | + 60% | + 50% | + 30% | + 40% | | + 40% | Angel |
| Fire | Air | + 40% | | + 50% | | | | Green Nina |
| Fire | Earth | + 25% | + 25% | | | | | |
| Fire | Holy | + 40% | + 25% | + 30% | + 25% | | + 35% | Green Nina |
| Fire | Devil | + 35% | | + 15% | | | + 15% | |
| Water | Air | | | + 50% | + 35% | | + 35% | Green Nina |
| Water | Earth | | + 25% | | + 25% | | + 25% | |
| Water | Holy | + 20% | + 30% | + 25% | + 45% | | + 55% | Green Nina |
| Water | Devil | + 15% | | + 15% | + 20% | | + 35% | |
| Air | Devil | + 15% | | + 60% | | | + 25% | |
| Air | Holy | + 30% | + 40% | + 65% | + 60% | + 50% | + 75% | Angel |
| Earth | Devil | + 15% | + 15% | + 15% | | | + 15% | |
| Earth | Holy | + 25% | + 45% | + 15% | + 25% | | + 30% | Green Nina |

Sten
| | | | | | | | | |
| --- | --- | --- | --- | --- | --- | --- | --- | --- |
| Shaman #1 | Shaman #2 | Offense | Defense | Vigor | Wisdom | Luck | AP | Transformation |
| Fire | | + 50% | | + 15% | | | + 20% | Red Sten |
| Water | | | | | + 20% | | + 20% | |
| Air | | + 15% | | + 45% | | | | Red Sten |
| Earth | | | + 25% | | | | | |
| Holy | | + 10% | + 15% | | + 15% | | + 15% | |
| Devil | | + 20% | + 10% | + 25% | | | + 20% | Red Sten |
| Fire | Air | + 75% | + 40% | + 60% | + 30% | + 30% | + 50% | Spirit Monkey |
| Fire | Earth | + 50% | + 40% | + 10% | | | + 20% | Red Sten |
| Fire | Holy | + 60% | + 20% | + 15% | + 15% | | + 25% | Red Sten |
| Fire | Devil | + 65% | + 30% | + 50% | + 20% | + 50% | + 60% | Spirit Monkey |
| Water | Air | | | + 35% | + 15% | | + 15% | |
| Water | Earth | | + 25% | | + 20% | | + 20% | |
| Water | Holy | + 10% | + 15% | | + 25% | | + 25% | |
| Air | Holy | + 20% | + 15% | + 50% | + 15% | | + 15% | Red Sten |
| Air | Devil | + 35% | + 10% | + 55% | | | + 25% | Red Sten |
| Earth | Holy | + 10% | + 35% | | + 10% | | + 10% | |
| Holy | Devil | + 60% | + 55% | + 70% | + 10% | + 30% | + 40% | Spirit Monkey |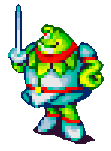 Jean
| | | | | | | | | |
| --- | --- | --- | --- | --- | --- | --- | --- | --- |
| Shaman #1 | Shaman #2 | Offense | Defense | Vigor | Wisdom | Luck | AP | Transformation |
| Water | | + 10% | + 10% | | + 40% | | + 40% | |
| Air | | | | + 25% | | | | |
| Holy | | + 50% | + 40% | + 40% | + 50% | + 50% | + 30% | Hero |
| Water | Air | + 10% | + 10% | + 25% | + 40% | | + 40% | |
| Water | Holy | + 60% | + 50% | + 40% | + 70% | + 50% | + 50% | Hero |
| Air | Holy | + 50% | + 45% | + 60% | + 50% | + 50% | + 30% | Hero |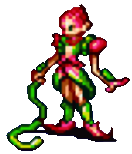 Spar
| | | | | | | | | |
| --- | --- | --- | --- | --- | --- | --- | --- | --- |
| Shaman #1 | Shaman #2 | Offense | Defense | Vigor | Wisdom | Luck | AP | Transformation |
| Water | | + 30% | + 40% | + 30% | + 50% | + 50% | + 45% | Mushroom Girl |
| Earth | | + 30% | + 60% | + 55% | + 30% | + 70% | + 20% | Turnip |
| Devil | | + 30% | | + 20% | | | + 30% | Blue Spar |
| Fire | Devil | + 75% | + 25% | + 50% | + 30% | + 75% | + 40% | Dragongrass |
| Water | Air | + 30% | + 40% | + 50% | + 50% | + 50% | + 45% | Mushroom Girl |
| Water | Earth | + 40% | + 65% | + 60% | + 45% | + 70% | + 35% | Turnip |
| Water | Holy | + 35% | + 50% | + 30% | + 60% | + 50% | + 55% | Mushroom Girl |
| Water | Devil | + 45% | + 40% | + 40% | + 40% | + 50% | + 60% | Mushroom Girl |
| Air | Earth | + 40% | + 50% | + 50% | + 25% | | + 25% | Blue Spar |
| Air | Devil | + 30% | | + 40% | | | + 30% | Blue Spar |
| Earth | Holy | + 35% | + 75% | + 50% | + 40% | + 80% | + 30% | Turnip |